Crash Report – Loop 202 South Mountain, Phoenix, AZ
Report ID                                NCIC#                          Officer ID#
2022 Nov 09                            Unknown                    Unknown
---
Traffic Unit # 1 – Driver
Traffic Unit # 2 – Pedestrian
---
Passengers: Unknown            Transported by EMS/Fire       Extricated        Ejected
Vehicle Damage (If Any): Unknown
Property Damaged (if other than vehicles): Unknown
Road Surface Condition (Dry, Wet, Snow, Mud, Dirt): Dry
Manner of Crash Impact (Single Vehicle, Angle, Left Turn, Rear-End, Head-On, Sideswipe, U-Turn, Other, Unknown) – Unknown
Location of Pedestrian/Cyclist (If Any): Freeway
---
Accident Sketch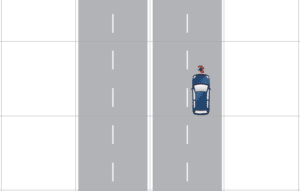 Narrative
A vehicle struck a pedestrian in the northbound lanes of Loop 202 South Mountain near 51st Avenue on Wednesday afternoon. Officials are still investigating the cause of the crash, and the official Arizona crash report has not been filed.
If you were involved in this crash and are looking for an official copy of this report, please fill out our contact form. This is NOT the official report, it is a preliminary sample based on the information provided by Arizona's Family CBS 5 and the Arizona Department of Public Safety.
To get a free copy of your police report in Phoenix, fill out this Free Arizona Accident Report Contact Form.